Whiplash Injury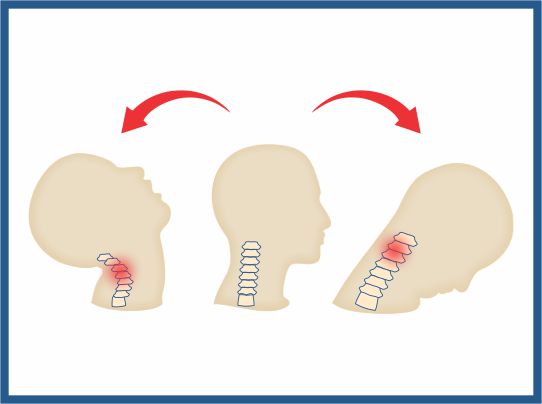 Causes
Car accidents.
Physical abuse, such as being punched or shaken.
Contact sports such as football, boxing, and karate.
Horseback riding.
Cycling accidents.
Falls in which the head violently jerks backward.
Blows to the head with a heavy object.
Symptoms
Neck pain or neck pain that travels down the arm (radiculopathy)
Headaches
Low back pain (LBP)
Jaw pain
Treatment
Immobilization
Medication
Injection
Physical therapy
Chiropractic care
Most people with lingering effects from whiplash or cervical radiculopathy from whiplash get better without surgery. In rare cases, surgery may be suggested.