An infection caused by bacteria, a virus, or fungus inside the knee can cause inflammation, pain, swelling, and difficulty moving the knee. Although uncommon, septic arthritis is a serious condition that usually gets worse quickly without treatment.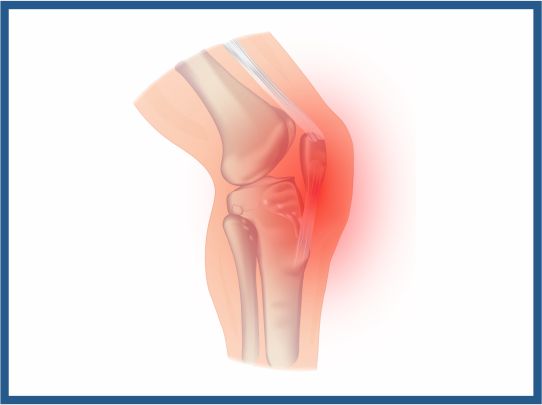 Causes
Hepatitis A, B, and C
Parvovirus B19
HIV (AIDS virus)
HTLV-1
Adenovirus
Coxsackie viruses
Mumps
Alphaviruses
Flaviviruses
Symptoms
Chills
Fatigue and generalized weakness
Fever
Inability to move the limb with the infected joint
Severe pain in the affected joint, especially with movement
Swelling (increased fluid within the joint)
Warmth (the joint is red and warm to touch because of increased blood flow)
Treatment
Combination of antibiotics Empiric antibiotics are given first to cover a wide range of infections. When bacteria is detected, specific antibiotics are used. Drainage of the infected fluid Draining of the infected synovial fluid from the joint with a needle and syringe. Your doctor can remove the infected fluid by using arthroscopy. If drainage cannot be accomplished with joint aspiration, open joint surgery is required.